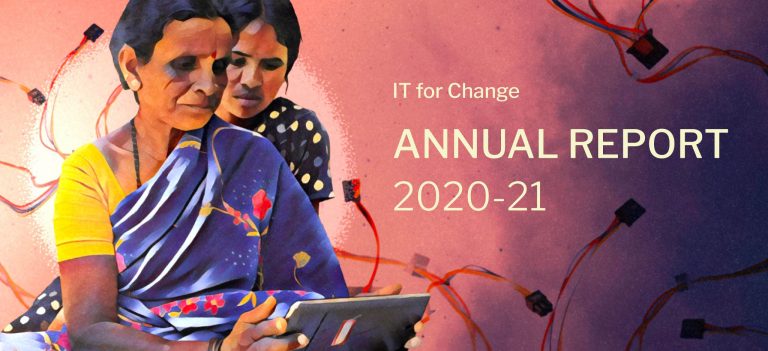 Our Team
At IT for Change, individuals from a wide range of disciplinary backgrounds, professional expertise, and skill sets work with a shared commitment towards progressive social change. Working across a multitude of settings, whether in schools, government agencies, multilateral and international agencies, or the community, our team brings innovative ideas to our field projects, coalition building, consulting, and research and advocacy projects.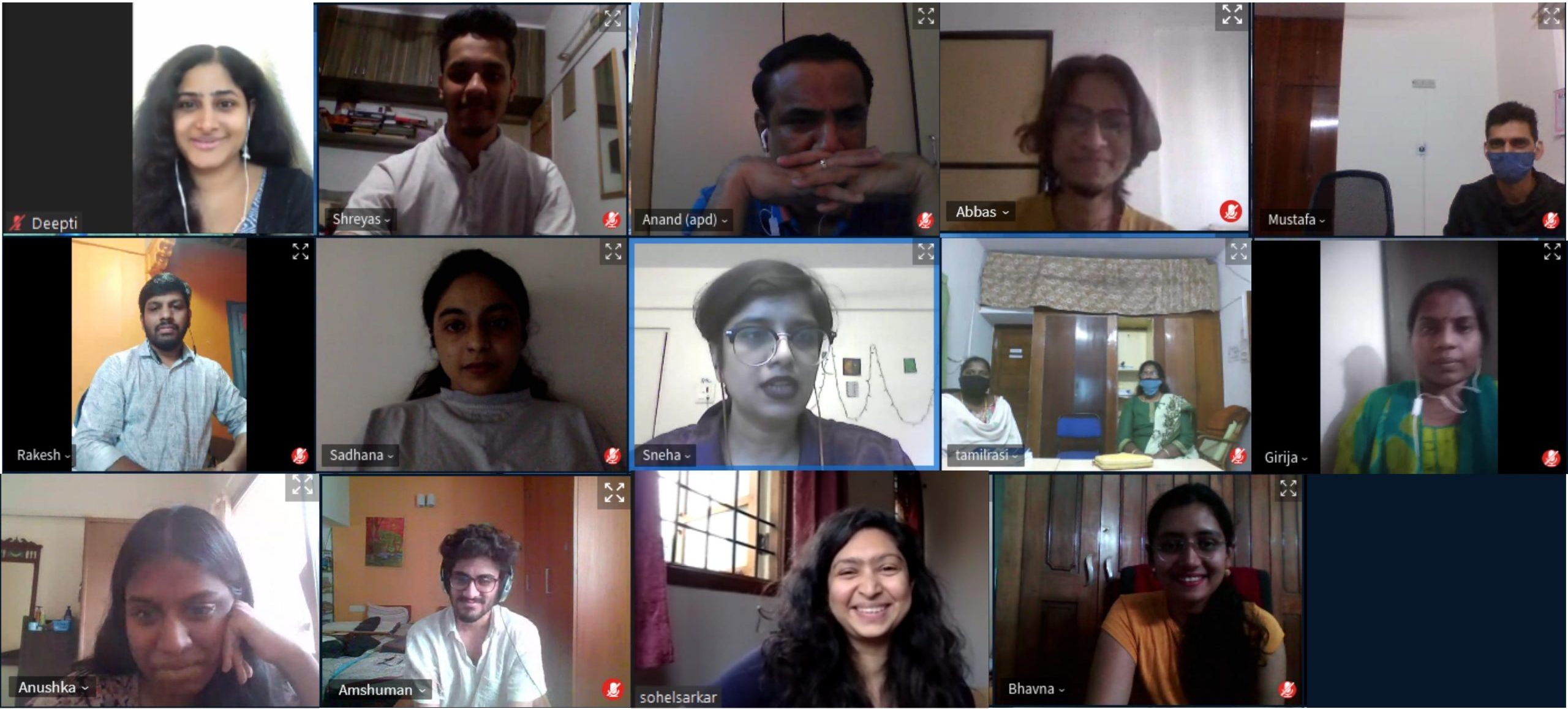 Members of Governing Body

Geetha Narayanan, Secretary
Srilatha Batliwala, President
Padma M Sarangapani, Treasurer
Executive Directors

Anita Gurumurthy
Parminder Jeet Singh
Director

Gurumurthy Kasinathan
Deputy Director

Nandini Chami
Team*
Bengaluru Team
Amay Korjan, Research Associate
Anand Desai, Education Program Manager
Ananda Devraj, Program Associate – Education
Ankita Aggarwal, Research Associate
Anusha Hegde, Program Associate
Anusha Radhakrishna Hegde, Accounts Assistant
Anushka Mittal, Research Assistant
Aparna K, Senior Program Associate
Bharath R, Project Associate – IT
Bhavna Jha, Research Associate
Deepthi S Kotian, Accounts Assistant
Deepti Bharthur, Senior Research Associate
Girija M P, Program Assistant – Education
Harish P, Project Assistant – Technology
Karthik K, Program Associate
Khawla Zainab, Research Associate
Kishor K S, Project Assistant – Technology
Mahammad Mustafa Abdul Sab, Senior Officer Accounts
Mohammed Ilyaz M, Project Assistant – Technology
Neeta Jose, Program Assistant – Education
Prasanna Kumar B K, Office Administration Assistant
Pruthviraj Rajaram Ghatge, Technology Associate
Purnima Singh, Communications Associate
Rakesh B, Technology Associate
Roshan, Program Assistant – Education
Sadhana Sanjay, Research Assistant
Shreyas U Hiremath, Program Assistant
Sneha Bhagwat, Communications Assistant
Sohel Sarkar, Communications Consultant
Soujanya Sridharan, Research Assistant
Sunil C, Administrative Assistant
Tamilarasi, Admin Support
Tanay Mahindru, Research Associate
Tanvi Kanchan, Communications Assistant
Vaishno Bharati Radhakrishnan, Project Associate
Valli, Admin Support
Vedavathi M, Technology Assistant
Veera Nagi Reddy, Accounts Officer
Vinay Narayanan, Research Assistant
Yogesh K S, Senior Technology Associate
Mysuru Team
Anupama Suresh, Co-ordinator – Programs
Harisha N, Project Associate
Mangalamma, Project Associate
Nayana Kirasur, Project Associate – Research and Communications
Shabharisha M, Technical Associate
Shreeja K, Project Associate
Somashekhara U T, Project Associate
Tilak Rajkumar N, Project Assistant and Driver
*List of employees who worked between 2020-21.