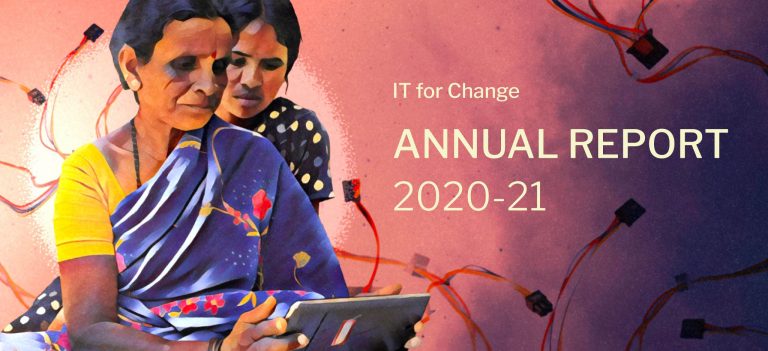 Gender Justice in the Digital Society
Gender justice in relation to technology is not a simplistic, depoliticized idea of access and inclusion. It is about transforming the potential of platform, data, and AI technologies; creating a society and economy that reflects a different set of values for the digital paradigm. Our research, policy engagement, and alliances with progressive feminist groups and organizations across the world, have attempted to re-appropriate the narrative around gender debates in the digital discourse, showing how and why democratic institutions adequate to gender equality need to be at the core of digital justice.
We have taken a three-pronged approach to this domain. First, build a feminist economics framework for emerging data economies that proposes an alternative platform model for enterprise development and future of work strategies. Second, provide conceptual leadership for new governance mechanisms in the digitally-mediated public sphere. Third, widen feminist alliance-building to collectively and effectively tackle the excesses of digital capitalism.
The sections below describe the key highlights of our work this year.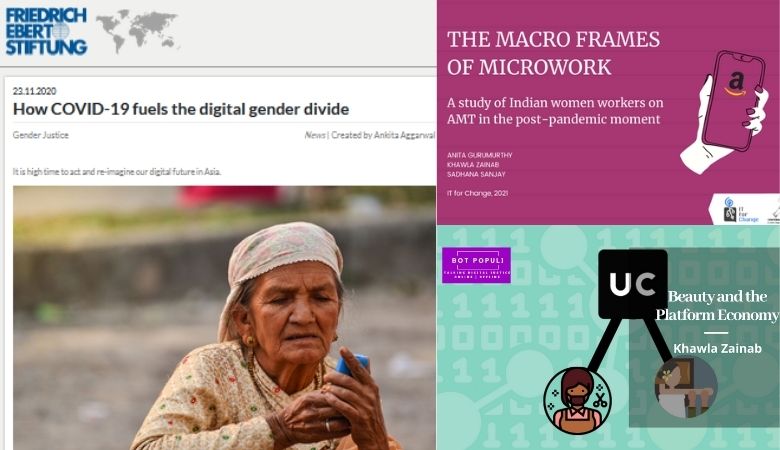 Centering Women in India's Digitalizing Economy
In 2020-21, we continued our research and policy engagement efforts to bring gender perspectives into the mainstream policy discourse on India's digital economy, as part of our project, Centering Women in India's Digitalizing Economy (2020-24), a collaboration with Friedrich-Ebert-Stiftung (FES) supported by the European Commission. This project seeks to explore alternative platform enterprise models that can further the economic empowerment of women workers in the informal sector. We will engage with cooperatives, social enterprises, and collectives embarking on different platform solutions and models across different locations in India, using longitudinal action research to study their socio-economic journeys.
In 2020, we focused our energies on exploring what gender-inclusion means in emerging digital economies in the aftermath of the Covid-19 pandemic. This period saw a Big Tech takeover of logistics infrastructures in core value chains of agriculture, manufacturing and services, and the digitalization of welfare systems. We wrote a series of topical and timely op-eds highlighting the expulsion of marginalized women from the post-pandemic digital future and the adverse implications of the Government of India's proclamation of e-commerce as an essential service. We showed how such measures at the height of pandemic-related lockdowns do not account for the realities of marginal and small farmers and agricultural laborers in food value chains.
We joined a group of leading civil society organizations and the donor community to prepare an input to NITI Aayog on Covid-19 and its impact on women and girls. Our contribution highlighted how any strategy development by NITI Aayog for post-Covid economic recovery should focus on creating public digital infrastructure to support women's Micro, Small and Medium Enterprises (MSMEs) and cooperativist business models in different sectors, along with tackling the shadow pandemic of online abuse.
We also carried out a qualitative research study on the impact of Covid-19 on the working conditions of women microworkers of the online digital labor platform, Amazon Mechanical Turk (AMT). The study revealed how algorithmic cultures in cross-border digital work reproduce gender hierarchies of discrimination and exploitation in global value chains. Findings from the study were also published as a research paper for the Economic and Political Weekly (EPW).
Addressing Sexist Hate and Misogyny in the Digitally-Mediated Public Sphere
With support from the International Development Research Centre (Canada), we continued our ongoing research and policy engagement on sexist hate and misogyny in the digitally-mediated public sphere. Our theoretical framing of sexist hate online as a violation of women's
first-order claim
to public-political participation and continued
explorations
of a feminist response to online hate speech pointed to the inadequacies of existing legal frameworks and jurisprudence in India on gender-based cyberviolence.
Laws have been particularly slow in understanding the blurring of public and private interactions in digital sociality. We carried out a
participatory action research study
with 20 young women and men from marginal social locations across different geographies in rural Karnataka, associated with the community college programs of the Bengaluru-based NGO,
Samvada
. The research enabled the participant cohort to interrogate hegemonic masculinities and respond to the normalization of misogyny on social media platforms. We also initiated a new line of research on mapping the morphologies of hate speech against women in public-political life on Twitter in India to understand the interplay of gender ideologies, platformized political speech, and content governance rules of the platform.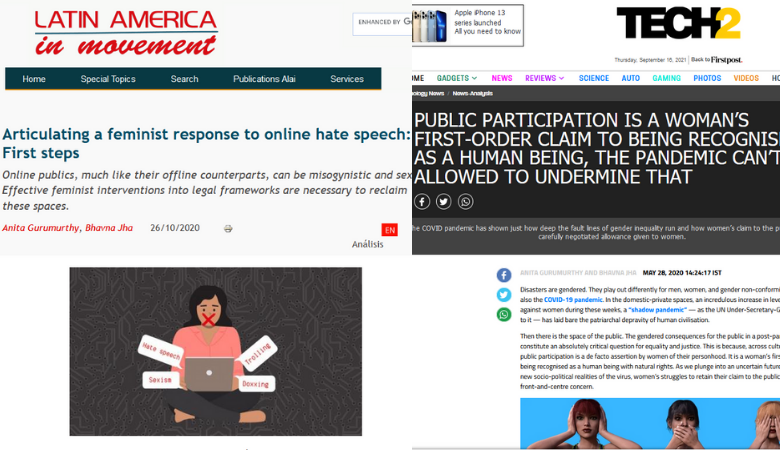 Our primary research explorations reveal the critical importance of two things: first, the need for a new feminist legal-policy approach to address sexist hate speech online rooted in women's right to equality; second, the non-negotiable imperative to build consensus around this among feminists. With support from the EdelGive Foundation, we brought out an essay series on Rethinking Legal-Institutional Approaches to Sexist Hate Speech in India with reflective thinkpieces from feminist activists/digital rights community, lawyers, and scholars to tease out the nuts and bolts of platform accountability vis-à-vis hateful content. We also convened a series of three webinars on Sexism and the Online Publics, which facilitated an in-depth, inter-generational conversation on the issue between the authors of our think-piece series and a wider public of civil society groups, research scholars, students, and independent activists.
We have submitted inputs from our ongoing research and civil society dialogues into critical policy conversations at the global and national level including the UN Special Rapporteur on the Right to Freedom of Peaceful Association and Assembly and the law review consultation on cybercrimes against women convened by the National Commission for Women (India).
Breaking away from anachronistic framings of platforms as neutral conduits of content, we have argued the need for a new social media governance approach grounded in women's human rights. On the occasion of the UN Commission on the Status of Women 2021 (UN CSW 21), capitalizing on its focus on gender equality in public life, we published a commentary and released a podcast series on a feminist social media future, curating the views of feminist digital rights activists from across the world on a new multilateral benchmarking exercise for content governance and techno-design of online communicative spaces. At the UN South Asia Forum on Business and Human Rights, we initiated a dialogue with Facebook on the shortcomings of existing content moderation practices and community standards on the platform. We provided an expert input on technology and gender-based violence at a learning webinar organized by UNDP and UNICEF.
At the national level, we were invited to provide inputs on gender-based cyberviolence at a forum on Making Technology Gender Inclusive, co-organized by Breakthrough and Arthan. We were also invited by Facebook India to their national-level civil society advisory group to support the context-appropriate development and testing of pilot projects to tackle the pressing issue of non-consensual circulation of intimate images and gender-based hate.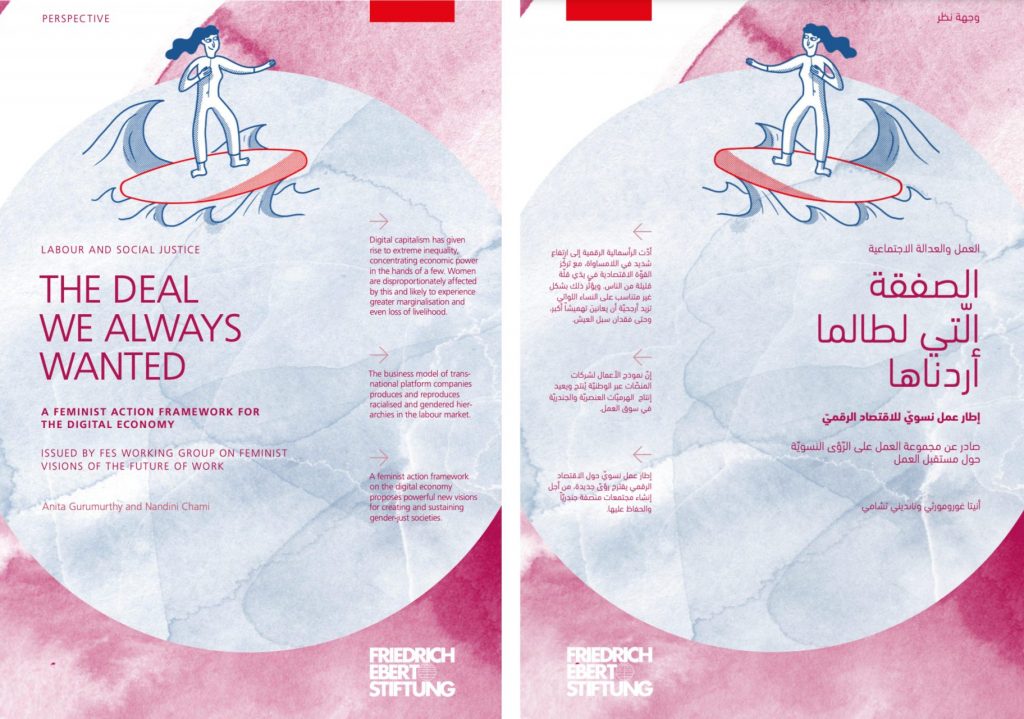 Promoting Feminist Digital Justice Narratives in Policy and Civil Society Dialogues
As part of the
FES Feminist Working Group on Feminist Visions of the Future of Work
, we developed an action roadmap for multiscalar policy action to build gender-just digital economies. Similarly, as a member of the
Feminist AI Research Network
, we contributed unique perspectives to knowledge dialogues on exploring feminist AI. Our inputs focused on demonstrating how a narrow preoccupation with addressing bias and discrimination in the design of AI systems is by itself an inadequate strategy of

feministizing AI.

We argued that identifying the gendered marginalities stemming from unequal distribution of the gains of intelligence in emerging global data value chains is the need of the hour.
Our ongoing advocacy track on gender and digital trade was more focused this year on civil society capacity-building, and less with policy spaces, given the postponement of the WTO Ministerial Conference-12 from 2020 to 2021 on account of the pandemic. At webinars organized by the
Gender and Trade Coalition, the Women's Working Group on Financing for Development
, and
FES Asia and WIDE+
, we raised critical concerns about the gender implications of unregulated digitalization of global value chains during the pandemic, especially in light of the push for hyperliberalization of e-commerce by powerful states and transnational digital corporations. At the same time, we also focused on unpacking what it would mean for nation-states to pursue an alternative model of digital transformation focused on creating gender-just local economies and governance systems. Our team members were also invited by leading international civil society groups such as the
World March of Women
,
Development Alternatives with Women for a New Era
(DAWN), and Escuela de Economia Feminista to deliver
masterclasses
to members of their constituencies on deploying a critical gender lens to unpack the digitalization of economy and society.
Feminist Observatory of the Internet
We received support from the Women's Rights Online network of the World Wide Web Foundation to build a dedicated go-to space for progressive and visionary feminist narratives on our co-founded online media space Bot Populi. The Feminist Digital Futures podcast series was also produced as part of this project. Between April 2020-March 2021, we published an impressive array of articles under the Feminist Observatory of the Internet track on Bot Populi, providing nuance to a range of debates on the digital economy and society from both in-house and external researchers.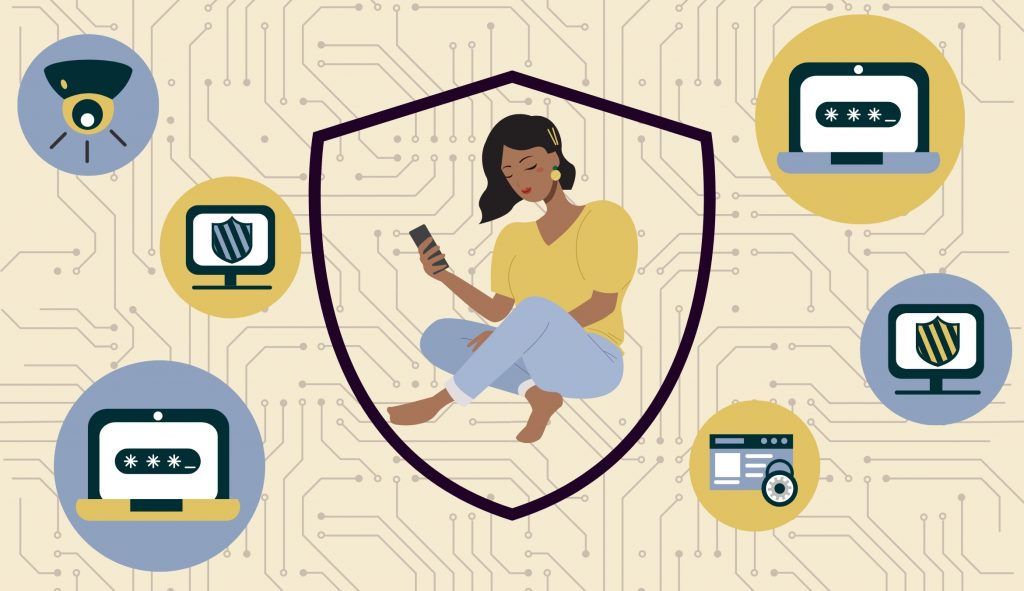 Impact

We continue to be one of the few organizations in the digital rights domain that bring robust Southern feminist perspectives about the ongoing data-enabled transformation of democracy and economy to key multilateral spaces. We are humbled that in a year marked by huge constraints for face-to-face civil society meetings, we have been continuously approached by feminist activists and organizations in the Global South for strategic support in their analysis and action. A big feather in our cap was the expansion of the Feminist Digital Observatory track in Bot Populi. As part of this track, we commissioned several articles which have raked in nearly 6000 page views on the site, and produced the Feminist Digital Futures podcast series, which has been streamed over 1200 times across all platforms. Similarly, our dedicated track of advocacy on social media governance is slowly gaining traction, and is being noticed by critical organizations in the Generation Equality Action Coalitions.
In our work at the national level, we have managed to move the bar on the debate on gender-based cyberviolence. We have pointed to why the false binary between free speech and regulation of sexism is not productive in the context of sexist trolling, and the online public sphere may need a sui generis legal approach that accounts for the unique role of the platform company in shaping rules for digital sociality. We are glad that we have been able to include feminists from different generations and across different ideological persuasions with respect to legal reform, in this conversation.
IT for Change has been at the forefront of exceptional research in the context of gender justice in the digital space. Their research deep-dives into some of the most thorny issues that arise in understanding and addressing the gendered harms of digital spaces, while being mindful of the often competing freedoms and rights at play. Their body of work reflects their multi-disciplinary approach: it is philosophically and jurisprudentially rigorous, while also engaging with the practicalities of the regulatory landscape. What is particularly commendable is the passion and depth of knowledge that their team brings to the table, and their commitment towards pushing the envelope on the conversation on gender rights. Working with them has been one of the most enriching experiences of my career.
Plans for 2021-22

As part of the Centering Women in India's Digitalizing Economy project, we will initiate action research projects with women workers in the health and sanitation sector and women farmers' cooperatives to explore alternative platform enterprise models. This is an exciting new learning area for us and will involve measuring how platform design can be feminist – by promoting women's labor rights and economic well-being.
We propose to organize a global virtual conference on social media governance as part of our work on addressing sexism and misogyny in the digitally-mediated public sphere. Plans to build a toolkit for the judiciary on addressing gender-based cyber-violence are also in the pipeline.
In early 2021, we laid the ground to initiate a study on the feminist political economy of the global menstrual apps market supported by DAWN and Web Foundation, and a gender evaluation of the information and data architecture of the National Rural Livelihood Mission of the Government of India, with support from the Bill and Melinda Gates Foundation.
We are also keen to step up our efforts to promote feminist digital narratives in global and national civil society circles, through an online institute targeting early career scholar-practitioners and setting up community labs to have meaningful and grounded dialogues on equitable platform and data-supported enterprise models.
The five-year support from Ford Foundation's BUILD program opens up a unique opportunity for us to think out-of-the-box, and deepen our forays into feminist digital justice. It also urges us to think more systematically about breaking the programming silos within the organization, and integrating feminist perspectives into all parts of our work. This is a challenge we are eager to take on.