Our Team
At IT for Change, individuals from a wide range of disciplinary backgrounds, professional expertise and skill sets work with a shared commitment towards progressive social change. Working across a multitude of settings, whether in schools, government agencies, multilateral and international agencies or the community, our team brings innovative ideas to our field projects, coalition building, consulting, research and advocacy projects.
From learning technical skills like efficiently using FOSS alternatives for work (Libre Office, Scribus, KdenLive, GIMP, Drupal, Okular, Inkscape) to getting a basic grasp on what it means to be a part of the digital economy, working at IT for Change has taught me more than I could have fathomed. I learnt how to make WordPress microsites from scratch and at the same time began to recognize the imperative need to have an open, free, just and equitable internet. Being a part of the eVAW project was a defining process in my decision to delve deeper into the realm of data and society. The journey the raw data we collected took to unpack how women navigate cyberviolence was an insightful experience to recognize the power of data, and my own passion.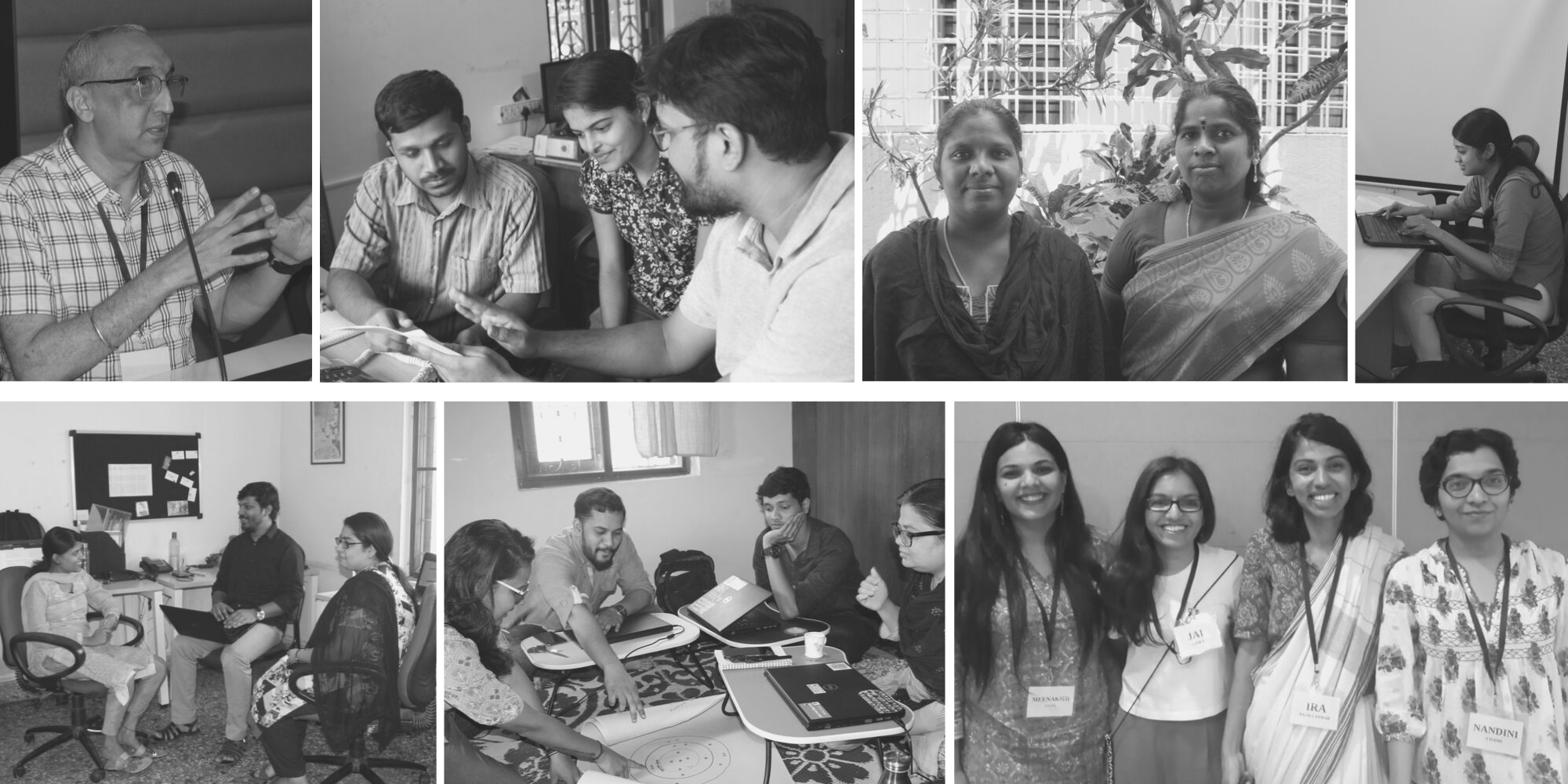 Members of Governing Body

Anita Ratnam, Member
Gayatri Menon, Member
Geetha Narayanan, Secretary
Gopa Kumar K. Thampi, Member
M. Vijayabaskar, Associate Member
B
Padma M. Sarangapani, Treasurer
Solomon Jayaprakash, Associate Member
Srilatha Batliwala, President
Upendranadh Choragudi, Associate Member
Executive Directors
Anita Gurumurthy
Director
Gurumurthy Kasinathan
Bengaluru Team
Amrita Vasudevan, Research Associate
Ananda D,  Program Associate
Anusha Hedge, Programme Associate
Aparna K, Senior Programme Associate
Bhavna Jha, Research Associate
Deepti Bharthur, Senior Research Associate
Deepthi S Kotian, Accounts Assistant
Ira Anjali Anwar, Research Associate
Jai Vipra, Research Assistant
Karthik, Project Associate – Education
Meenakshi Yadav, Communications Associate
Nandini Chami, Deputy Director
Nitesh, Project Intern – IT
Prakriti Bakshi, Communications Intern
Prasanna Kumar, Office Administration Assistant
B
Preeta Pattar, Project Associate
Radhika Belkhede, Design Intern
Rakesh B, Project Associate – IT

Sandeep Prakash, Senior Accounts Officer
Sarada Mahesh, Project Associate
Shreyas, Project Intern – IT cum Administration Support
Sumanashree S, Program Assistant – Education
Sunil C, Program Assistant
Sushma G, Program Assistant – Education
Tamilarasi, Support Staff
Trivikrama, Programme Intern
Valli, Support Staff
Vedavathi, Program Assistant – Technology
Vineetha Venugopal, Project Associate
 Yogesh K S, Technical Associate
Mysuru Team
Anupama Suresh, Program Coordinator
Chaya, Accountant & Admin Support
Geetha.B – Sakhi, Kalihundi Information Centre
Harisha N, Project Associate 
Mahadava Gowda, Security Guard 
Mahadavame, Support Staff
Mangalamma, Project Associate
Nagaveni – Sakhi, Barathwadi Information Centre
Radha- Sakhi, Attiguppe Information Centre
M
Savitha- Sakhi, Mulluru Information Centre
Shabharish, Technical Associate 
Shreeja, Project Associate 
Somashekar, Project Associate 
Somya- Sakhi, Hunusuru Information Centre
Susheela – Sakhi, HD Kote Information Centre
Tilak, Project Assistant & Driver
Vinoda- Sakhi, Tumbasoge Information Centre
I did my internship at IT for change as a UX Designer. The two months I spent here were really a good learning experience. I thoroughly enjoyed working on designing the Bot Populi website from scratch and seeing it go live.